When we bought our home, one of the many corporate-builder basics included was the cheap-ass (pardon my language) powder room on the main floor. The oddly shaped little room included a toilet, cheap towel bar above the toilet, plain oval mirror, and aforementioned pedestal sink. I should have taken pictures of the horrors, but when I started this project I had no idea I would wind up blogging about it!
Having more urgent items to spend our money on, I approached the room a tiny bit at a time. After a few years of trying a separate small storage cabinet (thanks Mom), it just wasn't working. What should have been a decent sized powder room felt cramped, and not very kid friendly. So, a couple of years ago I started in - The Husband hated the pedestal sink even more than I did, so for Christmas I bought him a small vanity/medicine cabinet combo from Lowe's. I also bought a new Delta faucet for it, which actually cost more than the vanity & cabinet!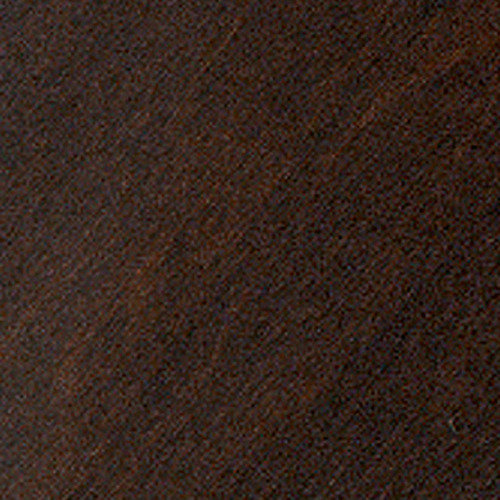 It sat there, hooked up, for over a year, but not flush with the wall because we hadn't yet decided what to do to the rest of the room. Lucky for us, I won a raffle from our school district last Spring and got a $250 gift card to Lowe's. So off I went! First, I chose some solid bamboo flooring. I bought
Natural Floors by USFloors
in Jacobean/Brown. I also got wainscoting panels and cap in white, and opted to keep all of our existing wood trim in an oak finish.
While The Husband removed the wood trim and tore out the existing vinyl flooring, I chose paint and a new light fixture. I headed to our local Ace Hardware and bought a gallon of Benjamin Moore paint in Bird's Egg (the rest is going in our laundry/pantry). I had previously stumbled across a neat metal-trimmed shelf in Hobby Lobby, and some clearance towel bars, etc. so I wanted a light fixture to match the dark finish of those. I finally found the simple (and inexpensive!) fixture I was looking for at Home Depot.
So, I primed & painted - including the ceiling. I used a semi-gloss finish, since we have 3 kids (and plenty of little visitors), and this finish makes kitchens & baths much easier to clean. Did you know that painting the ceiling the same color as the walls can make a small room seem larger? Especially with a nice light color like this one. I also installed the new light fixture.
The Husband got stuck with the hard labor of installing the flooring, wainscoting and cap, and hooking the sink and toilet back up. Yay, everything is trimmed around the sink now and it looks built-in, with a nice seal between the vanity top & the wall. Oh, and he says he will never install wainscoting for me again! Apparently, since there are no load-bearing walls, the builder decided to put all of the studs 24" on center instead of the standard 16", which made it not so fun to install. In fact, we have a spot where things are coming away from the wall a bit. Should be a quick remedy with a tiny toggle bolt and repair to the wood.
Finally, I installed a towel ring & toilet paper holder, reserving the towel bar to use in the master bath along with a second set I purchased (I love clearance!) once we get around to adding some new features up there. I hung my Hobby Lobby shelf and prettied things up with some accessories and a couple of pieces of paper-crafted art I made.
Here are the "after" photos. Sorry for the image quality - it's hard to get pics in a small space with no windows and the lights caused some glare on the walls.
I now have a nice little cabinet in which to store extra hand towels & toilet papers, and a few cleaning supplies, without taking up extra floor space. I forgot to snap a picture, but I also have a nice small fabric laundry hamper that fits in the space behind the door. Perfect for kids who tend to change their clothes wherever they feel like!
So, that's it for today. Still working on collecting stuff for that big yard sale! I did just have a new dishwasher installed, thanks to the handle on our old one almost completely breaking off. And I was lucky enough to have gotten a sale price when I bought it, and a price adjustment for free installation this week! So, I bought cabinet hardware for the kitchen cabinets, in an effort to keep most of the grubby little fingerprints off of the doors & drawers. That's the next project you'll see here!